,
Welcome to TLB Vehicle Registration Services!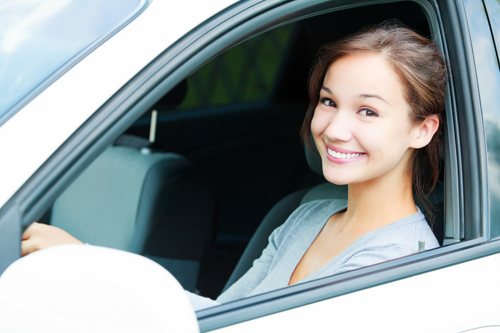 TLB Vehicle Registration Services has been a leader in California since 1981 with a strong reputation of honesty, expertise and reliability. Offering unparalleled services for servicing special and unique titling and registration needs as well as title corrections and numerous stubborn, non-moving problem California titling paper work.
With TLB, you are in the hands of a dependable and professional service. Call us for a consultation or to learn more about TLB Vehicle Registration Services and how we can be of service to you.
CALIFORNIA AND ALL USA RESIDENTS AND MOTORISTS:
Are you trying to obtain, or in need of, a California title and registration (or California Title Only) in your name?
TLB CAN HELP!
Perhaps you've been overwhelmed by the California DMV and left the DMV unsuccessful in your attempt to transfer, renew or correct various DMV documents?
TLB CAN HELP!
We have an extremely high success rate of clearance of DMV transactions. This is very beneficial to you because it eliminates the long visits at the DMV and, more often than not, returning home unsuccessful in your attempt to finalize your transaction.
LET TLB DO THE WORK FOR YOU while you do the things in life that are more rewarding for your time.
WE'RE WAITING FOR YOUR CALL!
CALIFORNIA AND ALL OTHER
USA VEHICLE DEALERSHIPS:
TLB can fully title and register a vehicle into your customer's / purchaser's name , to secure transfer and lienholder if applicable.
TLB can obtain a California title only, or title and registration,into your Dealerships name to secure records and to have a clean title for a future retail,wholesale, or auction sale !
Did your dealership take in a trade with incomplete titling documents holding up your retail, wholesale or auction sale?
TLB CAN HELP!
Do you have a situation where California DMV miskeyed information thus causing an erroneous title and public record and/or erroneous DMV / registration fees?
TLB CAN HELP!
Did your dealership erroneously provide information to California DMV on a Retail Report of Sale transaction that needs correction to support the validity of California public records?
TLB CAN HELP!
Do you have a trade customer, or purchaser, who is refusing to help complete transfer completion of the California title and registration?
TLB CAN HELP!
Do you have a vehicle that its odometer is erroneously recorded with California DMV and needs factual correction of records to be processed?
TLB CAN HELP!
Do you have a transaction California DMV refuses to clear, and/or fees are excessive and in question?
TLB CAN HELP!
ALL USA BANKS, CREDIT UNIONS, FINANCIAL INSTITUTIONS
AND INDIVIDUALS IN A LEGAL OWNER POSITION:
TLB can process,correct and / or transfer a California (or) non California title to secure your legal records, contract, or purchase order.

Do you have a California title that reads incorrectly according to contractual agreement between the selling dealership or person and your entity?
TLB can help perfect that title to secure the loan should the dealership, or person, not have the skills and knowledge to correct such a title.
Do you have a California title that needs a name correction, addition or deletion to secure the loan or newly re-written loan?
TLB CAN HELP!
Do you have a California title where the mileage is in conflict with your contractual document representation agreement?
TLB can advise and help to bring legal closure and/or correction of title and/or contract to help secure all parties involved. This includes the mileage correction on the title if the mileage is incorrect.
If your unique situation is not listed in the above examples, please call us – we're here to listen and help establish a solution.
TLB Vehicle Registration Services takes extreme pride and honor in full assistance in bringing legal closure to all California title and registration transactions to support a valid and factual record with California DMV.
All law Enforcement agencies, Judicial Courts and systems, to include California DMV want documentation of the title and registration to be factual as such information greatly assists them in protecting the parties legally involved on California DMV's record database.
TLB Vehicle Registration Services uses its skills, knowledge, California Vehicle Code, California Registration Manual of DMV Procedures, California DMV Memos, and unique situational presentation to represent and clear stubborn transactions with California DMV.
Please consult with us – we take your business needs very personally and know how important it is for you!
NOTE: Not all transactions will have a successful closure. Much depends on other information such as documents, business entities and various previous parties and entities, BUT, TLB exhausts its skills and efforts to help your direct need.